Ethiopia Keen To Partner With WMO, Says President Sahle-Work
Ethiopia Keen To Partner With WMO, Says President Sahle-Work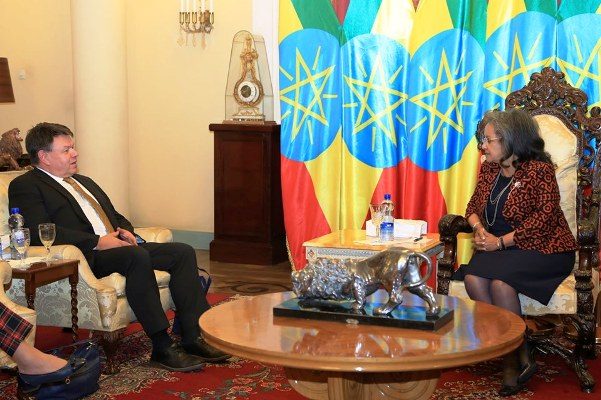 President Sahle-Work Zewde received a delegation led by the Secretary General of the World Meteorological Organization (WMO) Petteri Taalas at the National Palace today.
On the occasion the Secretary General briefed the President on the recent decision of the organization to open its regional office of in Addis Ababa.
The decision came after considering the fact that many Africans live in areas that are prone to climate-related issues, which are likely to impose additional pressures on vital sectors such as agriculture, health and water.
Moreover, this in turn helps to draw a good lesson on Africa's adaptive capacity, and to strengthen the national meteorological and hydrological services to provide better climate services, Taalas said.
President Sahle-Work Zewde commended the decision of the organization in selecting Ethiopia as the seat of its regional office for Africa.
She also expressed Ethiopia's interest to partner and work along with the organization, according to office of the President.
comments