Ethiopians Working In World Bank Express Readiness To Contribute For Ongoing Reform
Ethiopians Working In World Bank Express Readiness To Contribute For Ongoing Reform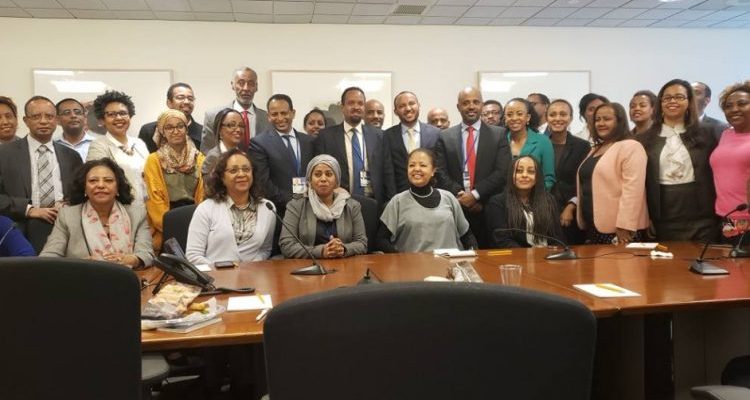 Minister of Finance Ahmed Shide held talks with Ethiopians working in the World Bank Group.
The Minister briefed the participants regarding the ongoing political, economic and social reform measures in Ethiopia.
The briefing mainly focuses on Diaspora engagement, the commitment of the government in implementing a homegrown economy, ensuring peace and security of the country and integrating the region in various forms.
The participants expressed their unwavering readiness to contribute for the effectiveness of the ongoing reform.
Ambassador Fitsum Arega also explained the readiness of the Embassy to assist and coordinate potential Diaspora members and investors who are interested to work and do business in Ethiopia.
source fana
comments