Allies welcome normalisation of Kenya-Somali ties
Allies welcome normalisation of Kenya-Somali ties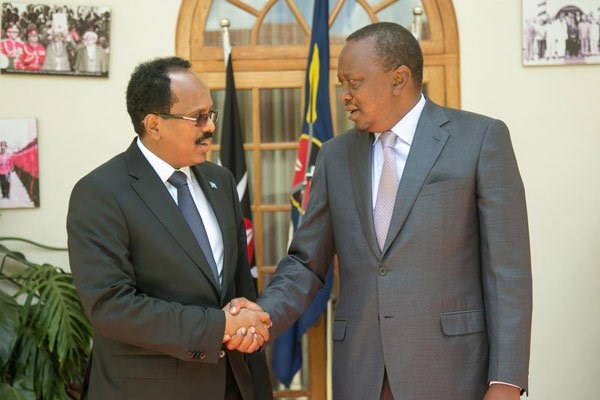 he UN and other Somalia's partners say the recent decision by Kenya and Somalia to normalise their relations will help the region to concentrate on security challenges in the Horn of Africa.
In a statement on Saturday, the partners said the recent pronouncements by President Uhuru Kenyatta and his Somali counterpart to resume normalcy will benefit the people.
GOOD RELATIONS
"Somalia's international partners welcome the measures agreed at a meeting between the President of Somalia, Mohamed Abdullahi Mohamed (Farmaajo), and the President of Kenya, Uhuru Kenyatta, held in Nairobi on 14 November, as a significant step in strengthening the good relations between the two countries.
source daily nation
comments